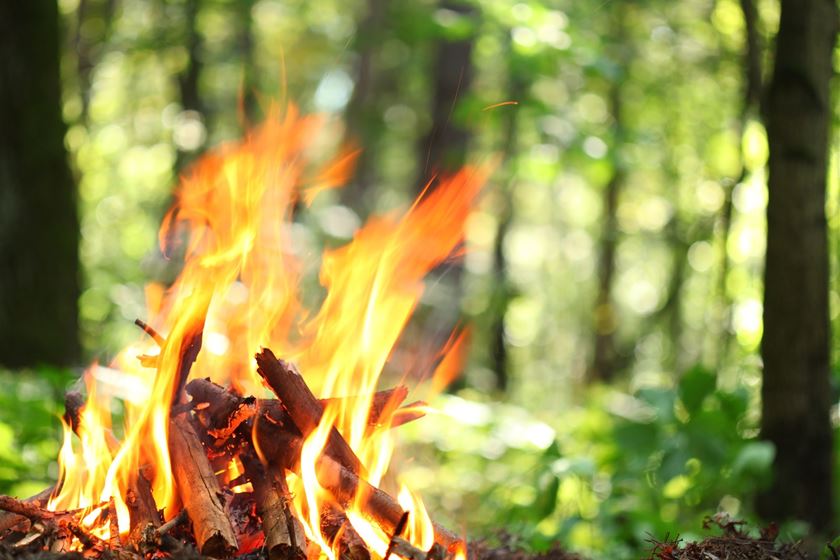 Wild Camping
Wild camping is an enticing and fun prospect for campers who are eager to embrace minimalist camping and want to feel closer to wild nature than they would within an established campsite. However, it can be a challenging activity for the uninitiated and needs more preparation than a regular camping trip would.
This is because wild camping involves camping in the UK's countryside and being completely self-sufficient. You'll have to carry everything you need for your trip, from food to shelter and personal hygiene supplies. There won't be a handy campsite shop or any facilities to rely on!
There is also a wild camping code of conduct which must be adhered to in order to respect the environment, land owners and anyone else who may be close to your chosen camping spot.
But don't let that intimidate you. It may sound like a challenge, but by using our wild camping tips, you can plan a safe and exciting trip that will have you hooked!
One thing definitely worth doing is getting to grips with how to use OS Explorer maps. Remember that:
Broken lines indicate walking paths and tracks. Great news to help you get where you're going, but remember to pitch out of sight of other walkers.
Rocky outcrops are shown using wobbly black line drawings - perfect for a bit of shelter.
Streams and rivers are shown in blue, which is useful for cooking and boiling to drink, but don't forget the rules about toilet waste.
Blue hatched lines identify boggy ground (beware the midges!)
Wild camping is a superb way to experience the beauty of nature in a fun and economical way, with many locations that are free to camp in or have a very small charge due to facilities.
Providing you plan ahead, stick to the code of conduct and ensure you carry all of the necessary supplies you'll need, wild camping is a great way to get off the beaten track and enjoy a getaway in amazing surroundings and soothing tranquillity.